They have thrilled audiences world wide for ten years, now Ragús are returning to their roots with a spectacular and awe-inspiring show of music, song and dance on Saturday, November 8th at the Royal Theatre, Castlebar.
This masterpiece tapestry of song, music and dance will give you shivers down your spine. Unrivalled footwork, pulsating music and passion filled singing are fused in a show that merges the rugged and beautiful landscape of the West of Ireland.
Showcasing Irish music, sean nós singing and dance as a dynamic, powerful art form the Ragús Show is passion filled, pulsating, and provocative.

Internationally renowned musician and show director Fergal Ó Murchú has created an exceptional show for the Ragús 10th anniversary in Mayo. There will be heart stopping rhythms and mouthwatering foot movements as the invincible West of Ireland spirit is played out on stage.

This wonderful marriage of music, song and dance will leave you breathless, shouting for more. The invincible spirit of the people from the west is the thread that weaves the tunes and the taps from start to finish.

Ragús 'The Show' roars with energy, power and passion. Amazing special effects will be used to merge the mythology, mystery and magic that links the rich heritage and happiness that is the west of Ireland.

Ragús and their special guests Marc Roberts & Eimear Quinn will take you on a phenomenal journey that you will never forget.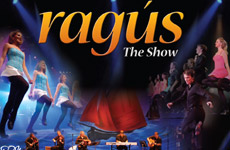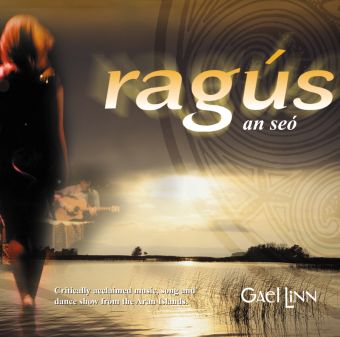 Tickets are available on www.ticketmaster.ie as well as from the Royal Theatre Box Office on 0818 300 000. Tickets are €35. For further information please check the Royal Theatre website on: www.royaltheatre.ie or www.ticketmaster.ie